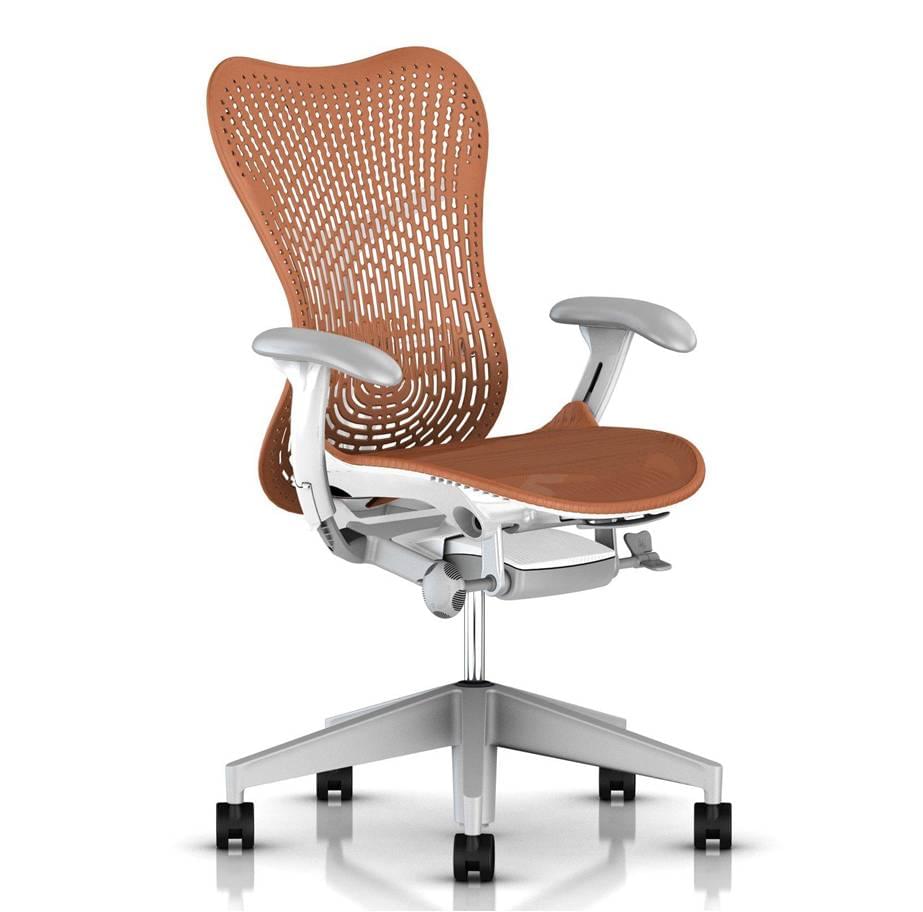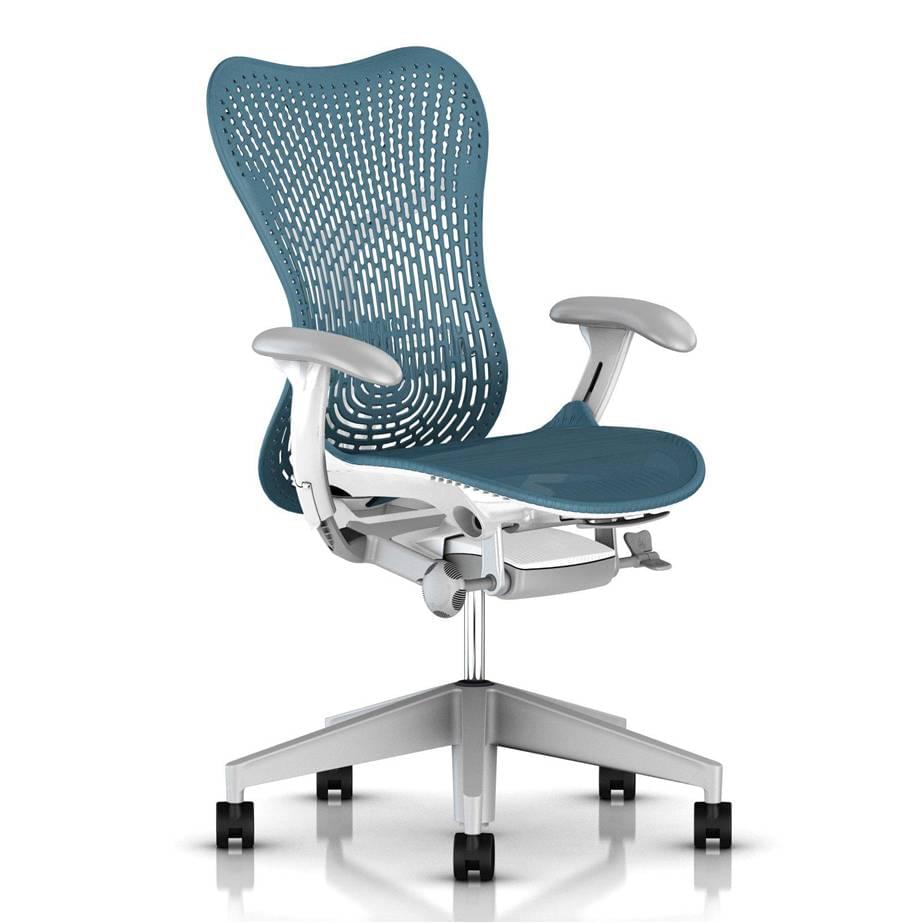 Incorporating performance, slick ergonomic styling, sustainable production and outstanding value for money the Herman Miller Mirra Chair's design is unmatched. With human-centred design, this product has become an iconic chair of the twenty-first century – an absolute must for forward-thinking, design-orientated office environments.
Design
The result of a team of four designers vision, the Herman Miller Mirra Chair is truly unique. Their desire to break the mould of the mundane work chair resulted in the concept of creating a seat that becomes a 'second skin, a shadow of the sitter'.
It was from this concept that the Mirra Chair came to be. Adjustable and responsive, the seat eliminates bad posture. To compliment any office environment, the chair is available in a range of earthy hues, from 'alpine' (a crisp white) to 'cappuccino' (a warm caramel) to 'graphite' (a smart dark grey).
Ergonomics
Not just a pretty face. The Herman Miller Mirra Chair is pierced with 567 individual shapes that are used to create three flex zones. Distributing your body weight evenly, the cut out designs help users to keep cool, whilst the three zones allow for appropriate levels of support for the users body. The design also enables natural adjustment – the chair adapts to the user – reducing strain on back and joints, a common problem for office workers.
Pliable and elastic, the iconic Mirra Chair effortlessly manipulates itself to support different body shapes, weights and seating positions, all the while keeping the lower back in alignment and discouraging slouching. Durable and hard-wearing this statement piece will continue to retain its ergonomic credentials for a number of years, even with constant use.
Sustainability
True to their word, Herman Miller has created their iconic Herman Miller Mirra Chair to comply with their company's strict sustainability policy. Herman Miller's "Perfect Vision" initiative aims to have zero landfill, zero hazardous waste generation, 100 per cent green electrical energy use and zero air emission by 2020.
Made from 33% recycled materials, this iconic piece of office furniture contains no PVC and, when the time comes for the chair to retire, 97% of its' components are recyclable.
Tempted? We thought so. Contact Office Furniture Scene today to enquire about purchasing the Herman Miller Mirra Chair for your workspace.